President Mr Alderman Bryan Toye
Vice President Mr Alderman David Howard
Hon Vice President Mr H Duckworth C.B.E. J.P. F.R.S.H.
A new title was created at the AGM after the retirement of Mr Duckworth at the last election.  
N.B.A title of Hon Patron was created for the last Alderman when he retired, a few years back and seemingly not mentioned again.
Master Deputy Wilfred W Archibald CC
Upper Warden  Mrs Pat Perkins
Lower Warden Mrs Christine Cohen
Hon Secretary Mr Rowland.L.Hughes
Hon Treasurer Mr Vincent Emms
Asst Hon Secretary Mrs Sally Anne Otten
Hon Auditor A.K.Sohl
AGM and Dinner 8th February – Marine Club, (Below 52 Lime Street)
Rule Changes were proposed and agreed to – particularly that to do with the creation of the title Hon Vice President
Donations approved by the Committee were advised to Members.
St Peter's upon Cornhill £150.00p
– agreed that for next 4 years under a deed of covenant this would be increased to £250.00p
Sheriff and Recorder's Fund £150.00p
Lord Mayor's Appeal £150.00p
Friends of St Pauls £150.00p
69 Members and guests attended this year's Dinner.
Smoked Fish Platter
Roast Sirloin of Beef Chasseur
Peach Melba
House Red Wine
House White Wine
Coffee
Vintage Character Port
£30 per head
Guest Speaker Mr Terry Rogers, City of London Corporation's Housing Manager.
Guided Visit – Museum of City of London, 6th May 1993
40+ Members and guests enjoyed a very interesting and informative evening at the Museum. It seems that many questions were asked of the Guide (Miss Wendy Davies), who answered them all, with "great patience". The evening finished with a Buffet with Wine – held in the 18th C Gallery. Some very positive feedback was received afterwards re the whole event – with the Caterers getting particular praise. (Dining In -from Rotherhithe)
£19.75 per person
Annual Church Service and Civic Lunch – 22nd June 1993
Civic Lunch – The Crypt in the presence of,
The Lord Mayor and Lady Mayoress, Mr Sheriff Antony Moss and his Lady
Guest Speaker Assistant Commissioner – City Police – Mr Colin Coxall LLB
173 Members and guests attended the reception and luncheon
Veuve Breant – NV Sparkling Wine
Chicken and Pistachio Terrine – with Wild Mushrooms
Fillet of Scottish Salmon – with a Champagne Sauce
Trio of Sorbet in Nougatine Baskets (Kiwi, Mango, Blackcurrant)
Chateau Tour des Gendres – Bergerac 1992
Chateaux Guibon 1990
Taylor's LBV or Armagnac de Montal VSOP
£40 per person
Provided by GRAISON – Gresham Street
Toastmaster Mr David Collins
– via Toastmasters Ltd £80
One or two "little" "transgressions were pointed out to the caterers, including sauce that arrived so late that the fish had been finished – a wine water who was spilling lots of wine. and a member who was a slow drinker who found it hard to get a second glass of red wine.
The reply included, "All members of our team are fully briefed……it is beyond our control how much they actually understand"
Committee Meeting – 8th July – The Habit -Crutched Friars
Master and 11 Members in attendance.
Club Logo.
The Master made his point that the existing "logo" should be retained but enhanced (Colour…..). Others it seems were looking for a new logo.
Agreed to set up a sub-committee to resolve the matter.
The state of play re the New Rule Book was raised. Committee was advised that it was ready for printing but waiting on decisions re the Logo.
Suggested that the Rule Book should be issued promptly, without a logo if necessary.
There had obviously been a few problems with the staff at the Civic Lunch, to be investigated with the Caterers.
Ties
A question was raised re the quality of the ties. "A great improvement on the previous version and we still have a number in stock" (Hon Treasurer) The matter was dropped.
Then came supper, with a presentation from Chief Inspector L Jenkins, City of London Police. Quite an exciting event it seems?
"A belated thank you for your excellent presentation last week and for stepping in at such short notice. I hope that the intensity of some of the questions did not overstep the bounds of reasonableness and would suggest that if you consider a change in career that you apply to join the diplomatic service." – Hon Sec.
Master's At Home – Deakes Manor – Cuckfield – 31st July 1993
20 Members plus 39 guests enjoyed a Barbecue and Day out in Sussex, where, Clay Pigeon Shooting, Croquet….were the order of the day. The weather "could have been kinder", but it seems everyone had a good time. This was the first event of its type.
The Best of the Thames Valley – An English Wine Tasting – Coopers' Hall – Devonshire Square – 22nd September 1993
The wines were presented by David Ealand, owner of Chiltern Valley Wines,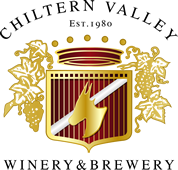 – was not a Brewery in 1993
after there had been a short visit to the Coopers' Museum in the basement of this beautiful Georgian Town House. Unfortunately there is no information available on the wines that were tasted or peoples reaction to them on file. However, in Dec 2011 annual production at David's Chiltern Valley Vineyard and Winery has increased to over 120,000 bottles.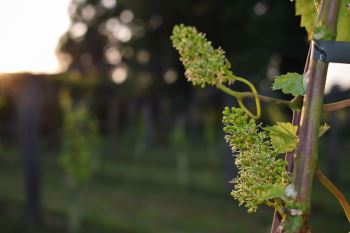 David Ealand uses the very latest wine making techniques and winery equipment to combine a respect for tradition with minimum interference with the natural processes. David advises that the grapes used for his wine production back in 1993 would have been Madeline Angevine, Reichensteiner and Bacchus.
Harvest Festival St Peter upon Cornhill – 6th October
Lead by Revd John Cross, Priest in Charge, Hon Chaplain, Lime Street Ward Club
Hymn We plough the fields and scatter
Lesson Isaiha Ch 55
Lesson Luke Ch 8 v4 – 15
Hymn Now thank we all our God
Sermon David Jackman M.A. – Director Cornhill Training Course
Hymn Come ye thankful people come
The Promotional Material 5 posters and 75 handbills cost £45.33 and the Ward Club were asked if they would make a contribution – it is likely that the collection came to less than this.
"The numbers in attendance were disappointing, possibly because of a Poulter event on the same day. Rev Cross felt that the response was declining and wanted to discuss to what extent this Service was valued and whether it should be axed. Will be raisedt a future Committee Meeting .
Visit to Wood Street Police Station 4th November – including supper at Garroways – Gresham Street
This event was put together following an invitation by the Acting Commissioner Colin Coxhall who was the guest speaker at our Civic Lunch this year. The evening included a presentation by the Acting Commissioner, Dept Head of the Fraud Squad, a visit to the communications room, the stables and lastly the station's own Museum. 42 people attended what was obviously a very highly enjoyable event. As it was over subscribed a second event was put on in February in conjunction with Langbourn Ward Club, where Past Master Mr F.G. Bird (Dick) was Master for the year 2003/4. Also very successful.
Red Cross Christmas Market 22nd/23rd/24th November
A year (one of many) involving the "Wheel of fortune", run by Bill Kelloe and Pat Perkins. A wide range of members (23) donated Cash or Gifts as prizes and offered to help sell Raffle Tickets. The stall itself raised £463, Members sold £365 of Raffle tickets – with the Ward Club making a Donation, to take the overall contribution up to £1,000
Ward Mote 3rd December 1993
The standing 4 Common councilmen were all duly re-elected. Michael Beale, Ian McNeil, Christine Cohen, Dennis Cotgrove (took over from Harry Duckworth who retired last year)
 
Committee Meeting – 13th January

Before the Meeting some investigation was carried out by the Asst. Hon Sec with regard to outsourcing (this word probably wasn't in use then) mail shots to members of events – in this era every letter would have to be printed, inserted into an envelope, addressed and stamped. (300 or so times.) NO e-mail.
1 page letter
Printing 22.62p
Envelopes 12.00p
Folding and enveloping each letter, producing sticky labels from Name and Address, fixing stamps! 139.49
175.00 for 400 letters plus cost of stamps
Plus VAT
Some comments were made re the adequacy of the Clubs Funds. Will show these on the note for the AGM.
Do not think that this was raised again.